Large Flexible Gel Ice Pack & Wrap with Elastic Straps for Hot Cold Therapy - Great for Sprains, Muscle Pain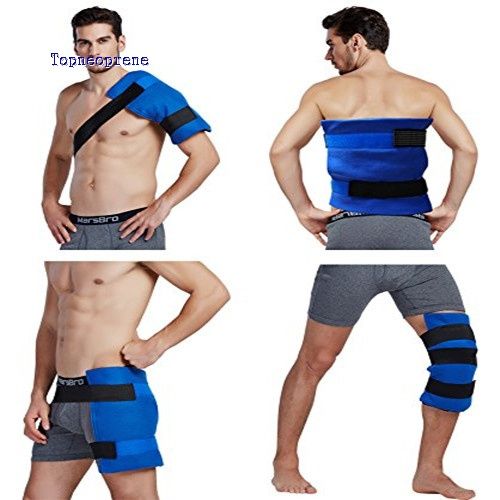 The gel ice pack is large and heavy enough, it can keep cold or hot longer than other smaller packs. The unique design makes the gel distribute evenly and the gel will not easily clump together unlike other large cold packs. It feels soft, smooth and comfortable. It is also reusable and can be frozen, heated or microwaved.
The fabric wrap is very soft, the attached 2 elastic bands and straps make it easy to keep the cold pack in place. The long elastic band extends from 29.5" to 43.3" or even more, so the item fits for people of different figures.
This product is multi-function and can be used for shoulders, arms, back, belly, hips, thighs, knees, thins etc. It is also a first-aid essential for home or clinical use as it is ideal for sports injuries, muscle pains, strain & stiffness, body aches and more!